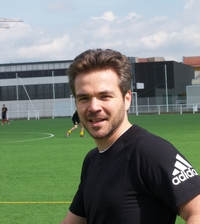 Andrés, 44 years old, playing since 1987, position: defence/midfield
Hockey is a sport where tactics are of prime importance, even more than the physical and technical aspects of the game. It's also an occasion to play the game both indoors and outdoors.
I'm really fond of hockey as it's the sport I played when I was younger, and also because of the fantastic team spirit. Don't hesitate to come play with us if you're looking for a great group, sharing good times together, and playing a unique team sport.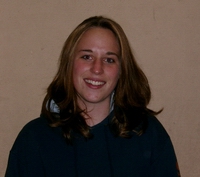 Christina, 40 years old, playing since 1993, position: midfield/referee
In reality, I can't really call myself a "young sprout" anymore. But in fact, that's one of the reasons this team is so wonderful: everyone is welcome as they are, regardless of their age, origin, gender, or skill level… The only thing necessary is the wish to integrate into the team and to love hockey. Oh, and also to learn two or three words of German because we play in the German competition. But you'll see, "Ein Bier/Eine Apfelsaftschorle bitte" won't stay secret to you for long!
Julie, 29 years old, playing since 2003, position: forward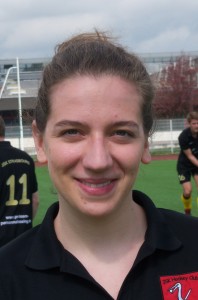 What I like most about field hockey is that it's a unique team sport in France. Ideal for students looking to unwind at the end of a long day, it's a sport that also allows you to meet some great people. The training sessions, the matches and the tournaments are always fun and convivial.
Cyril, 30 years old, playing since 2001, position: defence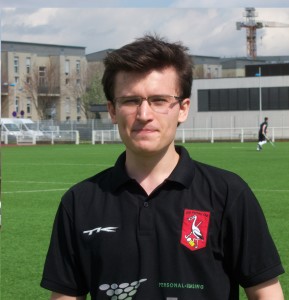 What I like most is the construction of the game and the precision necessary. The ball moves around at high-speed, which requires cohesive team work which is created by passing from player to player. Hockey is also a relatively unknown sport in France, and as such, everyone has their place, everyone is important, as much on the field as in the organisation of the club, and that's gratifying.
Anika, 36 years old, playing since 2012, position: forwardAnika, 29 years old, playing since 2012, position: forward
I discovered hockey only a couple of year ago at uni, and therefore "later in life". I am someone who hates sport – I always had terrible grades for sports class in middle school. But I like hockey because it's a team sport. It's so much more fun and more motivating to play sport when you're in a team. And to run after a ball and to try and score means that you don't even realise that you're doing exercise.
JSK is a great club because it's a club for players of all levels. And, as we are a mixed team, the guys don't dare to make comments about the girls 😉 What's most important is the fun and the great atmosphere: we often go out together quite separately from trainings, we participate in some small tournaments just for fun, we help each other out when needed… We've become friends and not people who get worked up by only thinking about the competition side of things. And that's why I like playing hockey with JSK.
What do the pros think about their sport ?