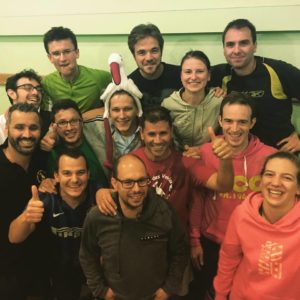 Everyone in the JSK Hockey Club is delighted to welcome new members, players passing through Strasbourg, old players wanting to take up the sport again, or even raw beginners curious to see how they go running with a stick.
On this page, you will find all the necessary information about signing up to JSK Hockey Club. For more information, don't hesitate to contact us.
Don't hesitate to come for a free introductory training session, or during a match to see or try field hockey!
Sign-up form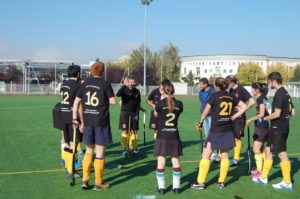 You can find below the required documents for your first subscription. They are to be handed to the trainer or a member of the Comittee during trainings, at the latest 2 weeks after your arrival in the club.
In case of renewal of you membership, there is nothing to do except paying the fees. The medical certificate is valid 3 years if no health problem is declared in the health questionnaire below. Otherwise, the medical certificate is to be renewed every year.
For French players:
-Application form FF HOCKEY
-Health questionnaire
-Medical Certificate
For foreigners :
-Application form FF HOCKEY
-Sworn statement of non-membership in another club
-Health questionnaire
-medical certificate
-Copy of ID card or passeport
-Certificate of non-objection (issued by the Hockey Federation of the country of origin of the player)
For players enrolled in another French club during the previous year:
-Notification of resignation (to be added to the above mentioned documents)
Fees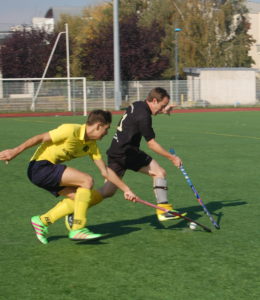 Competition
Adult: 120€
Student or unemployed: 95€
Half-season: 75€
Casual: 40€
Scholar: 25€
Payment can be made by cheque (addressed to JSK Hockey) or by bank transfer.
Necesary equipement
Indoor: indoor shoes, shin guards
Outdoor: moulded-stud shoes, shin guards
The club can lend you a stick if necessary.
The club provides jerseys and short/skirts for the matches.
The club sells yellow socks for 5€